Choosing paint for damp areas: Spring is an ideal time to freshen up your home's interior paint. A bright, new color can make any room feel bigger and more comfortable. You must be careful, however, when choosing paint for your bathroom, laundry room, mud room, or other damp room in your home. Otherwise, you risk issues with the paint finish and potential damage to your home. Whether you're a DIYer or relying on a professional painting company, you should know a few things to ensure you get the best possible results.
What Are the Challenges When Painting Moisture Prone Rooms?
Water and moisture can cause many issues, including mold and mildew growth, damage to wood components, and more. When painting a room prone to high humidity and water, it's essential to prepare the surface to eliminate any flaws or signs of mold growth. Repairs are often required in these types of spaces, and this must also be completed before painting.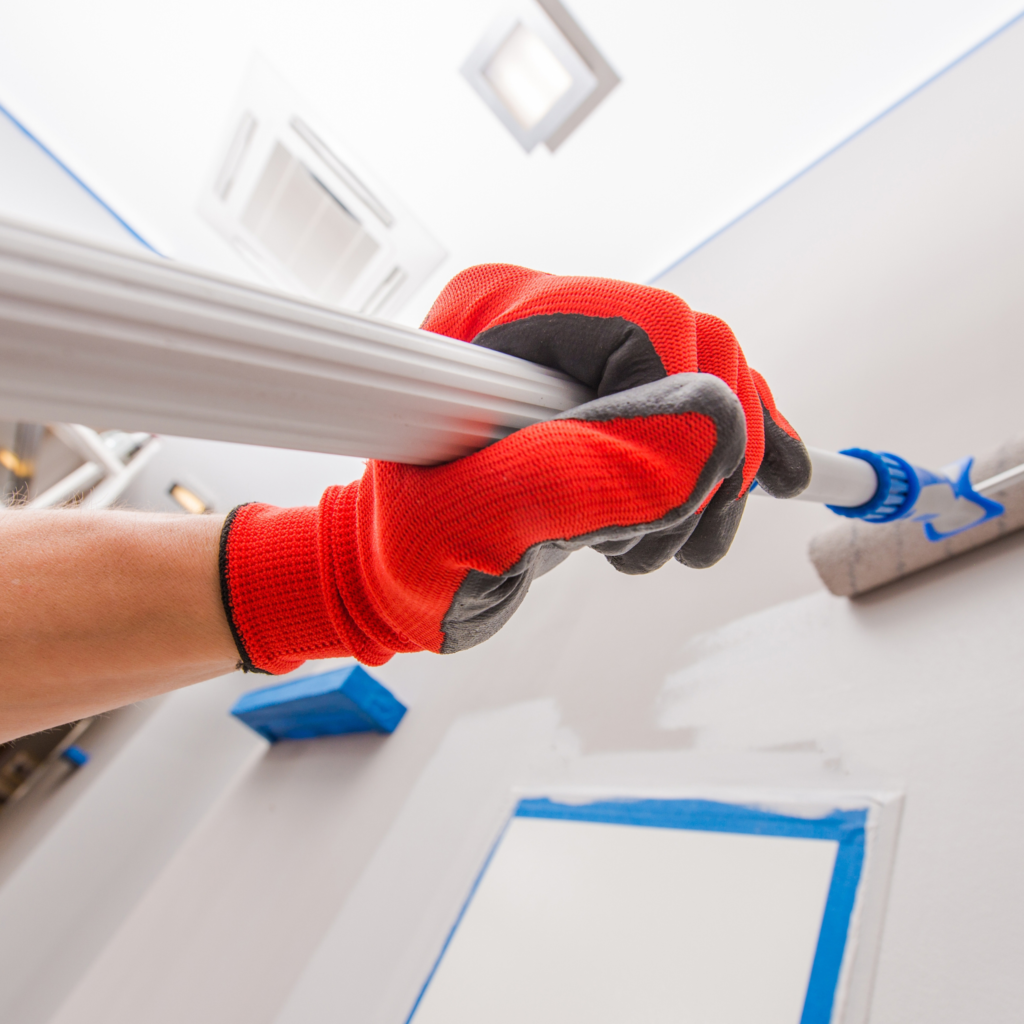 Choosing paint for damp areas: What Type of Paint Should I Use for Damp Rooms?
When choosing a paint for any room of your house, the first thing to consider is the paint sheen value. The sheen is the gloss level the painted surface has when completely dry.
Choosing the right paint for damp areas: Flat or Matte
Avoid using a matte or flat finish for moist areas and high-traffic areas. However, they are perfect for walls in bedrooms, formal dining rooms, offices, or other areas where scratches and bumps are unlikely to happen. Flat paint is also the preferred sheen for painting ceilings.
Choosing paint for damp areas: Eggshell 
Although slightly more durable and cleanable than flat, matte finishes, again, it's not a good choice for your damp rooms. Use this paint on your living room walls and other areas where handprints and scuffs can occur. You'll be able to wipe it clean easily.
Satin
If you're painting any room that's not moisture prone, a satin finish is the most economical, durable choice. No matter what your family throws at it, a satin finish will withstand repeated cleaning and scrubbing. Because it doesn't have a high shine, it hides some imperfections in the wall finish.
Semi-Gloss
Good semi-gloss paint is the best option for your bathroom, kitchen, or laundry area. Not only will it make your room brighter, but it's also highly durable. You won't have to worry about peeling, bubbling, or cracking paint and subsequent damage.
Choosing paint for damp areas: High-Gloss 
This is the paint you want to use for all your door and window trim inside your home. As the name implies, it's got a high-shine finish. Cleanup with soap and water or scrub til your heart's content, and this paint will stay as shiny and beautiful as the day it was applied.
Get Professional Damp Room Painting Services in Whitinsville, MA
Still unsure what paint to use, how to prep the walls, or apply paint properly? Let us do it for you. Contact LinkSolutions today, and we'll send our interior painting specialists to handle everything.
Check out our reviews on Google.