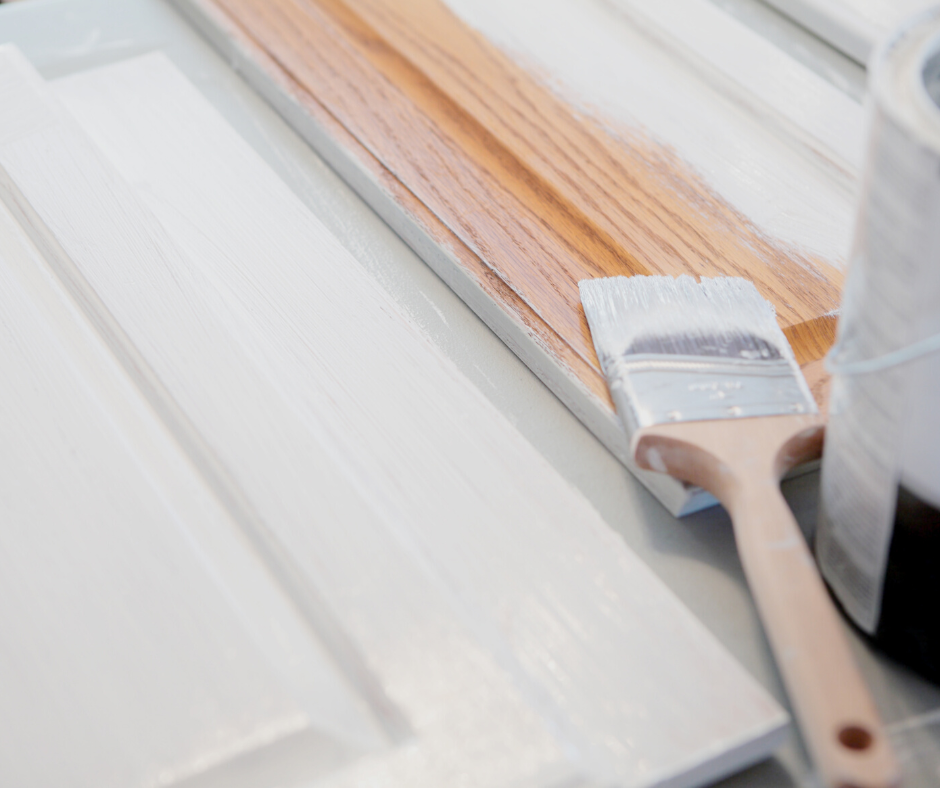 Since cabinets typically occupy most of the kitchen's wall space, painting them can completely transform the room. Get expert cabinet painting advice from the right professional. Repainting is an affordable way to modernize your kitchen without spending money on new cabinets if you already like the layout and the condition of your current cabinets.
In keeping with current trends, painted cabinetry is still a favorite among current homeowners and potential homebuyers. Talk to a seasoned realtor before investing in a kitchen remodel before listing your home for sale. If you want your renovation to pay off when it comes time to sell, they can tell you what colors and features are currently in demand among buyers in your area.
Cabinet painting can be a surprisingly dull task, so it's best to leave it to the experts that do it all the time.
Painting Cabinets for the Best Possible Outcome – 7 expert tips from a cabinet painting company
It is essential to do the job properly if you want to achieve a professional appearance. Here are seven tips to help you paint your cabinets like a pro.
1: Select the Correct Paint – Advice from an expert painting company
High-quality paint is essential for a polished finish. It costs more but saves time and looks great. Oil-based paint is durable and stain-resistant, making it popular for kitchen cabinets. The good news is that many products can withstand repeated scrubbing with water. Latex is the paint to use if you want it to dry faster. Water-based latex paints have low or no VOCs, making them safer for humans and animals.
2: Choose a Good Color
Your paint color should combine with your countertops, floors, and appliances. White kitchen cabinets have long been popular, and top designers now use bolder, more vibrant color palettes.
Dark cabinet colors like deep blue or green are pleasing in large kitchens. Midtone colors hide spills, sun fading, and general wear and tear.
3: Select the Correct Coating
Kitchen cabinets are opened, closed, and handled countless times daily. This area gets a lot of moisture, heat, and oil, so it needs a good finish to withstand those elements.
Semi-gloss paint is more common, but both work well. High-gloss coatings are durable, sleek, and professionally applied. However, high-gloss finishes show fingerprints and dirt more than matt or satin ones, so they're not ideal for families with young children. Semi-gloss finishes reflect light and make a room look bigger without being too shiny. Kitchen cabinets are safe with it.
4: Take Cabinets Apart and Mark Everything
As you remove the hardware, it's easy to forget where they went, so it's recommended to label EVERYTHING. Label the doors in a spot that won't be visible after reinstallation. If you don't do this, you may find that not all doors fit and that the screw holes are slightly off when you reassemble your cabinets. Ensure you know how to reinstall the handles. You may want to invest in a new set of handles, but research which handles will suit your kitchen best.
5: Ready the Cupboards
Preparation before painting your cabinets is vital. Skimping on preparation always leads to inconsistencies in painting. De-glossing painted or stained cabinets are necessary. This improves new paint adhesion. However, chemical strippers may be needed for thicker finishes. Depending on the condition, more work is required to smooth the grain when painting wood cabinets, like sanding and repairing the surface.
6: Clean and Prepare the Area
Primer is essential because it helps prepare the surface for the topcoat. The paint will adhere well with a good primer and seal the surface. Painting your cabinets with a primer will make the paint last longer. The paint will cover better if the primer is tinted to match the color of the paint. Only one coat of primer is typically required.
7: Thin Layers As Needed
Apply the paint in thin, even coats using a spray painter, a brush, or a roller. It will run and drip if you apply too much paint at once.
Painting kitchen cabinets requires at least two light coats. Most paint jobs only need two coats of paint and one coat of primer. Achieving the desired effect with some colors may require applying more than one coat. Giving the paint plenty of time to dry in between coats is essential.
Conclusion (Expert cabinet painting advice)
Whether you decide to do it yourself or hire a professional, it's always a good idea to know the process to understand what a good outcome looks like.
Check out our projects on Facebook