Exterior residential painting idea: Exterior painting involves selecting the right paint, preparing the surface for painting, and properly painting it. Exterior painting is crucial because it helps protect the outside of the home from the elements and improves its curb appeal for potential buyers. The most vital part of exterior residential painting is the preparation, ensuring a good finish and long-lasting results.
If you're painting the exterior of your home yourself, it's essential to take your time and do a good job. This is a job that you want to take your time with. Use a ladder, drop clothes, and take frequent breaks.
Exterior residential painting idea: What Are The Best Exterior Paint Colors?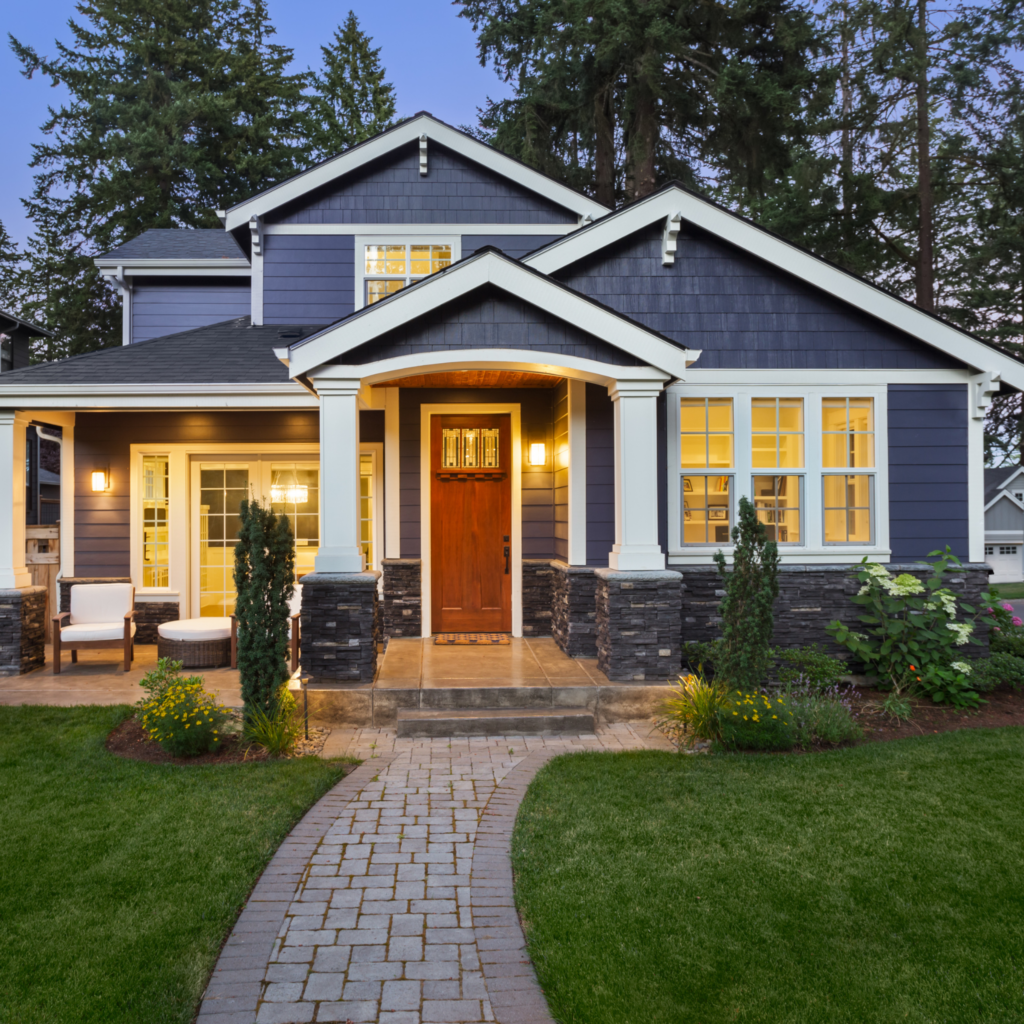 According to the experts, the best exterior paint colors for a home are white, gray, black, blue, and green. When it comes to choosing exterior paint colors for your home, there Are a few things you need to take into consideration:
The style of your home. Are you looking for a color that will complement the architecture or one that will stand out?
The surrounding environment. What colors are in nature that you want to bring out or hide?
The purpose of the space.
Look at real-life examples of a home's best exterior paint colors.
If you have a Craftsman-style home, consider colors that complement the woodwork. Try dark green or brown. You can't go wrong with a classic white or cream for a more modern home. If you want to make a statement, use a bold color like red or yellow.
If you live in an area with many trees, you may consider bringing out the greens and browns in nature with your exterior paint colors. On the other hand, if you live in a desert area, go for colors that will reflect the heat.
Once you've considered your home's style, the space's purpose, and the colors in nature, you can start narrowing down your choices and picking the perfect exterior paint colors for your home.
How Do You Prepare The Exterior Of A Home For Painting?
To prepare a home's exterior for painting, you must scrape and sand the surface to create a smooth base for the paint to adhere to. Once you understand the style of your home and the feeling you want to create, you can start by contacting a professional painting company and setting up an at-home consultation. Now it's time to choose your color. An excellent place to start is with a color wheel. This will help you see what colors are in nature and what colors go well together.
It's finally time to repaint the exterior of your home. This is an exciting project because it will give your home a new look. However, it's important to prepare the exterior of your home before painting correctly. This will ensure that the paint job looks its best and lasts many years. Here's a step-by-step guide to preparing the exterior of your home for painting:
1. Start by pressure washing the entire exterior of your home. This will remove any dirt, grime, or other debris that could interfere with the paint job.
2. Once the exterior is clean, use a putty knife to fill in any cracks or holes in the siding.
3. Next, sand down any rough areas on the exterior. This will help the paint to adhere better and create a smoother finish.
4. wipe the exterior with a damp cloth once the sanding is complete. This will remove any dust created during the sanding process.
5. Now, you're ready to prime the exterior. This step is essential because it will help the paint to adhere better to the surface.
6. Finally, it's time to paint! Choose the color or colors that you want to use and get started.
Painting the exterior of your home can be a fun and rewarding project. Just be sure to take your time and prepare the surface properly before getting started.
FAQ
What types of paint are best for exterior residential painting projects?
The best types of paint for exterior residential painting is Latex Paint, Acrylic Paint, Oil-Based Paint, Alkyd Paint, etc.
How Often Should You Paint The Exterior Of Your Home?
It's recommended to paint the exterior of your home every 5-8 years, depending on the type of paint and the weather conditions in your area.
Exterior residential painting idea:  Last Thought
If you need more time to paint the exterior of your home yourself, you can always count on Link Solutions painters. Our professional painters will have the experience and knowledge to finish the job quickly and efficiently.
Check us out on Facebook.