You may or may not ask yourself, "How do painting pros prep interior walls?" You may also think that taking on a DIY painting project is no big deal, but your results may not meet your expectations. Believe it or not, most of the job is in preparation. The last thing you want is to end up with a big mess on your hands or a bad paint job, especially if you haven't done your homework. The good news is you can achieve the same results as a professional painting company. The secret is that experienced interior painting companies spend much time preparing the walls, making the paint application easy.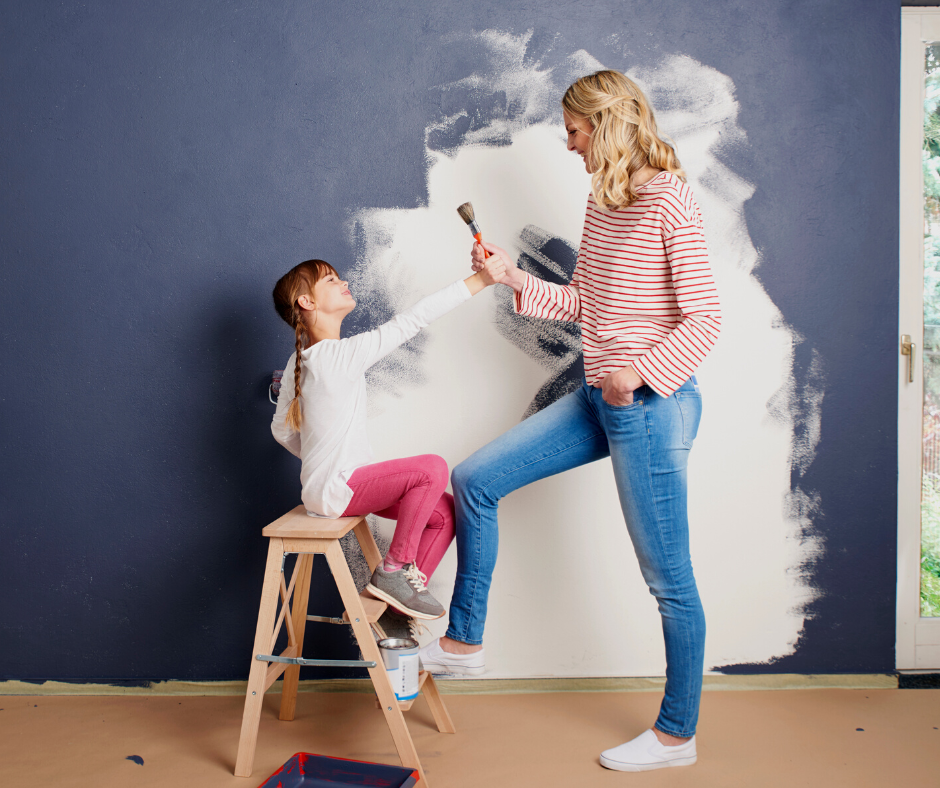 Interior Walls: Why Prepping the Walls Is Important
If you want to paint like the pros, take a GOOD look at the walls you want to paint. You'll likely notice some peeled paint, scratches, dings, cracks, and nail holes. You may also note that the walls are dirty, greasy, and stained. These flaws must be appropriately addressed to ensure a perfect finish on the paint; otherwise, they'll show through and ruin your paint job. A professional painting company understands the importance of adequately prepping the walls before painting begins.
How Do Professionals Prep Interior Walls for Paint?
The amount of prep that's required depends upon the walls. The worse the walls are, the more they need to be ready to accept the new paint. However, a typical paint prep routine will look something like this:
Initial Prep – Painters typically use special tape to protect the trim from getting painted. They'll also remove any electrical switches, outlet covers, and other items on the walls. They lay tarps, plastic, or paper to protect carpeting, hardwood floors, and furniture.
Remove Flaking Paint and Debris – The first step for a painter is to scrape away any loose paint, texture, and foreign objects from the wall to smooth out the surface. If your walls have wallpaper, this must be removed, as it's challenging to paint and won't yield good results.
Repair Holes, Cracks, and Grooves – Next, the painter will use a drywall compound to fill in any holes or cracks in the wall. Once the holes are filled, sandpaper is used to smooth the surface. When done right, you won't even know where the damage was.
Cleaning the Walls – Dirt and debris cling to walls which can cause an uneven surface (something to keep an eye on when hiring a professional) that will show through if not cleaned. Depending on the walls' condition, washing them before painting may be necessary. A mild soap, water mix, and damp sponge will usually do the trick.
Prepainting Stains – If your walls are stained, it may be necessary to use a stain-covering primer to ensure the paint covers it; otherwise, the stain may bleed through the new paint, leaving you with an ugly spot on your new wall.
How do painting pros prep walls?: Get a Quote for Professional Interior Painting in MA
When you're ready to paint your home's interior, rely on the painting pros at Link Solutions. Not only do we understand the importance of proper wall prep, we only use the finest paint products. You can count on us to turn your drab, lifeless walls into flawless, beautiful ones you can be proud of. Call 339-230-7993 or click to book an appointment for a free, no-obligation quote today.
Check us out on Facebook for project postings!