Sea Salt by Sherwin Williams Review: Are you an experienced decorator seeking a new color scheme? Or, perhaps, you are just a homeowner wishing to switch things up a little in your space in Metrowest, MA. Then you must have heard of Sea Salt by Sherwin Williams. It is a popular color choice for interior designers and homeowners alike. Its gentle, peaceful, and soothing aspect evokes relaxation and rejuvenation. So in this article, we will discuss a detailed analysis of Sea Salt by Sherwin Williams, including its key features, recommendations, and more. Just sit back, and stay with me now!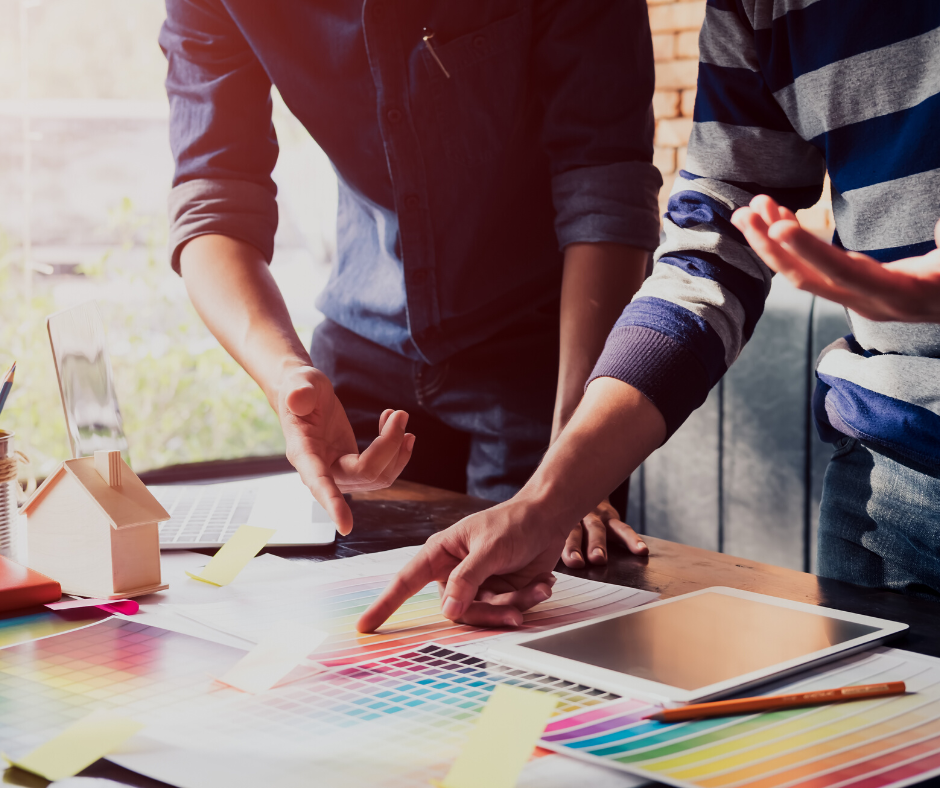 Review of Sea Salt by Sherwin Williams: Background Information
Since its founding in 1866, Sherwin Williams has been serving the residential and commercial paint and coatings needs of customers around the globe. They produce various paints for various uses and tastes, making them one of the world's major paint makers.
Sea Salt is a part of Sherwin-Williams' Coastal Cool range, which draws inspiration from the seaside's natural splendor. It's a mellow greenish blue with gray undertones that makes you want to kick back and relax. The use of sea salt has increased in popularity among individuals who wish to make their homes more relaxing and welcoming. Furthermore, the adaptability of sea salt is a significant factor in its widespread acceptance. It has many potential applications, from bedrooms and living rooms to bathrooms. Also, it complements a wide range of interior design eras and themes, from contemporary to classic.
Features of Sea Salt
Sea Salt by Sherwin Williams is a pale green-blue color with gray undertones. It's a gentle, muted shade that completely transforms a room's vibe. The underlying tones of Sea Salt are one of its most distinguishing features. This is a very adaptable color since the gray undertones blend the green and blue tones.
It is also well-known that sea salt has reflective qualities. Rooms bathed in natural light tend to have a more vivid color. Nonetheless, it may seem dimmer in spaces with less ambient light.
Sea salt by Sherwin Williams review: The Best Ways to Use Sea Salt
Although Sherwin Williams' Sea Salt is versatile, it is best in specific settings. Here are just a few of the many beautiful applications:
Bedroom: Sea salt has relaxing and serene effects, making it an ideal option for a bedroom. It has the potential to generate a calming mood, perfect for unwinding and sleeping soundly.
Bathrooms: Sea salt is also an excellent option for bathrooms. Its gentle and invigorating look may make even a little bathroom seem more welcoming and comfortable.
Living room: Sea Salt is an excellent option for a living room's primary or secondary hue. It may help create a warm and welcoming space with other neutral shades.
Kitchen: Use Sea Salt to provide a little pop of color to your kitchen without it being too much. It's an excellent complement to modern kitchens with white cabinetry and stainless steel equipment.
Doorway: Using sea salt in a doorway may help set the tone for a warm and relaxing first impression. It works well with greenery and wooden elements to warm and welcomes the room.
Additionally, when choosing complementary colors, Sea Salt pairs well with neutrals such as beige, gray, and white. Pair it with pops of brighter colors like coral, navy, or teal for added interest. However, when painting with Sea Salt, it's essential to consider the lighting in the room. While it can appear as a pale blue-green in natural light, it may appear as a pale gray-green in artificial lighting. Therefore, it's essential to test the color in different lighting conditions before committing to it.
Sea salt by Sherwin Williams review: Advantages and Disadvantages of Sea Salt
Sea Salt by Sherwin Williams has its benefits and drawbacks, just like any other color. They are as follows:
Pros:
· Sea salt has been used for centuries because of its calming and soothing effects. It has the power to transform a room into a tranquil oasis.
· Sea Salt is a neutral hue that works well in various settings and design styles.
· With its neutral undertones, Sea Salt pairs well with various colors, from pastels to primary tones.
Cons:
· Sea Salt seems duller and less bright in spaces with poor lighting.
· Sea Salt is a neutral hue that may read as either green or blue depending on the surrounding light and other colors.
· Sea Salt is a well-liked shade, but that doesn't mean it's perfect for everyone. Others might feel more at home in a space filled with brighter, more daring hues.
Inspiring Designs
The Sherwin-Williams paint color "Sea Salt" is an incredible blank slate for designers of any visual style. Below are a few recommendations for using Sea Salt in interior design:
Coastal: Sea Salt is ideally suited for a coastal aesthetic because of its ties to the sea. Seashells, starfish, other natural wood decorations, and ocean-themed furnishings are recommended combinations.
Farmhouse: It's also possible to apply the color Sea Salt well in a farmhouse setting. Combine it with wooden accents, antique furniture, and white or cream cabinetry.
Bohemian: Using Sea Salt successfully in a bohemian setting is also possible. It looks well with natural wood accents and bright, colorful objects like patterned rugs and tapestries.
Modern: Sea Salt is a good option for an accent hue in a contemporary or modern setting. It looks great with white or gray walls and simple design pieces like glass or metal accents.
Sea salt by Sherwin Williams review: Final Thoughts
Sea Salt might be the excellent starting point for your next home decorating project, whether you want to create a coastal-inspired retreat or a minimalist modern space. If you're going to make your house a place you look forward to returning to after a long day, Sea Salt may help you with its relaxing and soothing effects. However, it's important to remember that choosing and applying paint colors can be complex. To ensure that you make the best choice for your space and that the color is used correctly, I strongly recommend seeking the help of a professional color consultant, such as link solutions. With their help, you can ensure your home looks and feels just how you want it to.
Looking For A Reliable Professional Painter Near You In Metrowest, MA? Look No Further Than Link Solutions
If you're a homeowner and need help choosing the perfect paint color for your home, consider hiring Link Solutions. With their expertise in painting and home renovation, they can help you bring your vision to life. So, why wait any longer? Contact us today to start the process of transforming your home into your dream space.
Check us out on Facebook for our recent posts.