Ten modern exterior paint colors: Your home's exterior is the first thing people notice, so why not make a lasting impression with a fresh coat of paint? Choosing the right colors for your home's exterior Boston MetroWest area can transform its appearance and give it a modern, stylish look. This article will explore ten modern exterior paint colors that can help you revamp your home and create a welcoming atmosphere. Let's dive in.
Ten modern exterior paint colors: What is the Importance of Exterior Paint Colors?
The exterior paint colors of your home play a significant role in enhancing its curb appeal and making a lasting impression. It is the first thing that catches the eye of visitors, neighbors, and passersby. Choosing the right colors for your home's exterior is not just about personal preference; it is an opportunity to showcase your style and create a harmonious blend with the surroundings.
One of the primary reasons why exterior paint colors are essential is their ability to enhance curb appeal. The exterior of your home is its public face, and the colors you choose can significantly impact its overall appearance. A well-chosen color scheme can make your home stand out from the rest of the neighborhood, adding a touch of uniqueness and personality. It can instantly catch the attention of potential buyers if you ever decide to sell your property.
Moreover, the exterior paint colors reflect your style and taste. It is a chance to make a statement and express your creativity. Whether you prefer bold, vibrant colors or subtle, calming tones, the right combination can create a visually pleasing and aesthetically appealing look. It is an opportunity to showcase your personality and make your home feel like an extension of yourself.
.
Ten modern exterior paint colors: Factors to Consider When Choosing Modern Exterior Paint Colors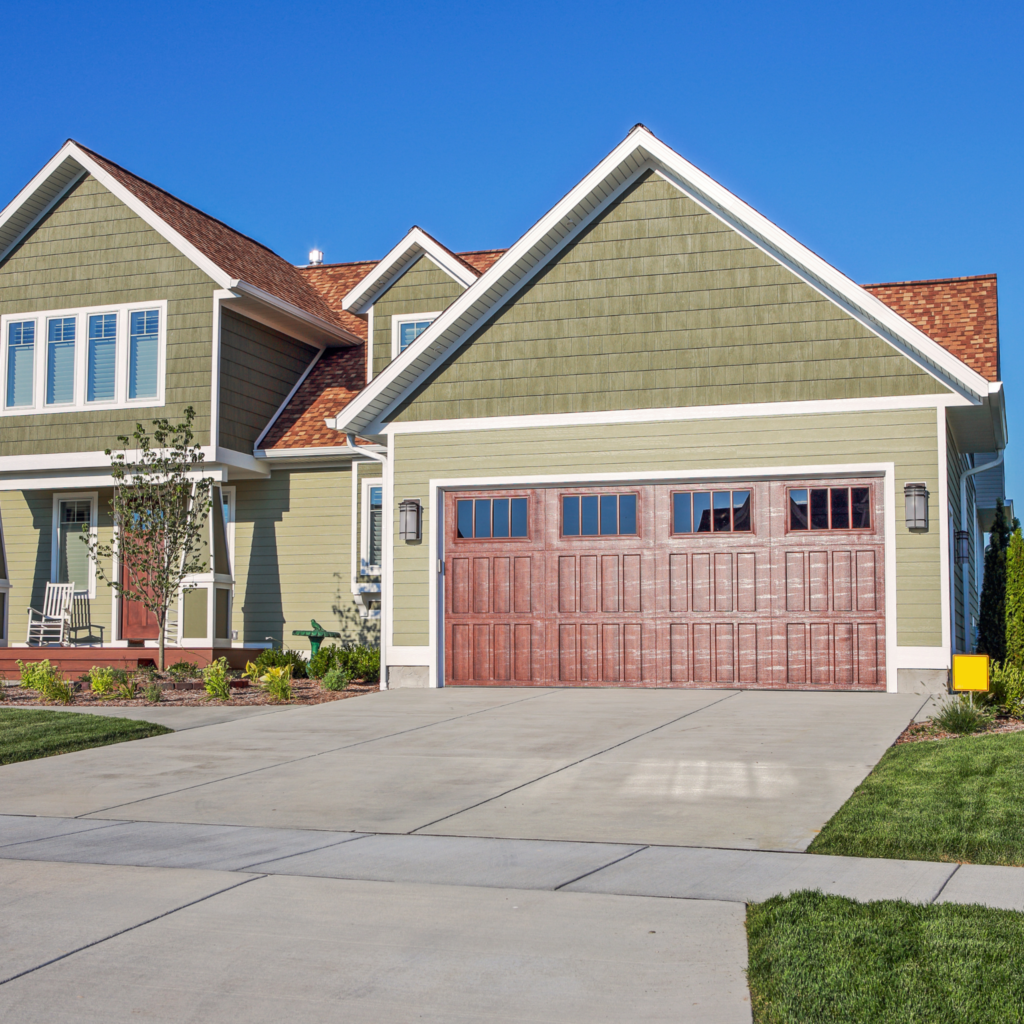 Before diving into modern paint colors, it's essential to consider a few factors.
Firstly, your home's architectural style and period should guide your color choices. Secondly, please take into account the surrounding neighborhood and its aesthetics. Harmonizing with the environment can create a cohesive and visually pleasing look. Additionally, consider your area's climate and weather conditions, as specific colors might be better suited to withstand sunlight, rain, or extreme temperatures.
Lastly, consider your home's existing materials and features, such as the roof, stonework, or landscaping, as they can influence the overall color palette.
Ten modern exterior paint colors: Top 10 Modern Exterior Paint Colors
A. Cool and Calming Tones
1. Misty Gray:
Misty Gray is a versatile, modern color that adds elegance to any home. It complements various architectural styles and blends beautifully with nature-inspired surroundings.
2. Soft Blue:
Soft Blue is a calming and refreshing color choice that evokes a sense of serenity. It works well with coastal or contemporary-style homes and creates a harmonious connection with the sky and water.
3. Pale Green:
Pale Green is a subtle and sophisticated color that adds a touch of freshness to your home. It suits traditional or cottage-style houses and can create a welcoming and tranquil atmosphere.
B. Neutral and Timeless Shades
4. Pure White:
Pure White is a classic, timeless color choice that never goes out of style. It creates a clean and crisp look, making your home appear bright and inviting. White is particularly suitable for modern or minimalist architecture.
5. Beige:
Beige is a versatile, warm, neutral color that works well with various architectural styles. It adds depth and dimension to your home's exterior while maintaining a timeless appeal.
6. Light Gray:
Light Gray is a modern and sophisticated color that brings a touch of elegance to your home. It complements traditional and contemporary designs, providing a sleek and stylish appearance.
C. Bold and Vibrant Hues
7. Rich Navy:
Rich Navy is a bold and striking color choice that can make a statement. It adds depth and drama to your home's exterior, particularly when paired with white trim or accents.
8. Deep Red:
Deep Red is a vibrant and energetic color that exudes warmth and character. It suits homes with traditional or rustic architectural styles, adding a touch of sophistication and charm.
D. Earthy and Natural Colors
9. Warm Terracotta:
Warm Terracotta is an earthy and warm color that brings a sense of coziness to your home. It complements homes with Mediterranean or Spanish-style architecture, adding a touch of rustic charm.
10. Olive Green:
Olive Green is a natural and serene color that blends harmoniously with nature. It suits homes in green landscapes and provides a tranquil and inviting appearance.
Tips for Choosing the Right Exterior Paint Color
When choosing an exterior paint color, it's essential to sample the colors on your home's surface to see how they look in different lighting conditions. For this reason, consider testing the colors on various parts of your home's exterior to evaluate their appearance throughout the day.
Also, consider how the colors interact with the surrounding landscape and neighboring homes. Take inspiration from the colors found in your environment, such as foliage, flowers, or architectural details.
Your Trusted Painting Solution
Do you need a reliable and professional painting company in the Boston MetroWest area to transform your home with modern exterior paint colors? Look no further than Link Solution Painting Company! Our team of skilled painters is dedicated to providing top-quality service to meet your painting needs. So, please don't settle for less than the best for your painting needs.
Contact us today to schedule your consultation, and let us show you the Link Solution Painting Company difference.
Check out our Facebook page!