Trendy fall paint colors: The leaves are starting to change, the air is getting crisper and pumpkin spice everything is back on the shelves. That can only mean one thing: it's time to transition our homes from summer to fall. One of the best ways to usher in the new season in the Boston MetroWest area and environs is by incorporating some fresh, trendy colors into your space. Whether you're ready for an entire paint job or just looking to add some simple pops of color, there are plenty of great options. Keep reading for some of this fall's top trending color choices and get inspired to give your home a seasonal refresh!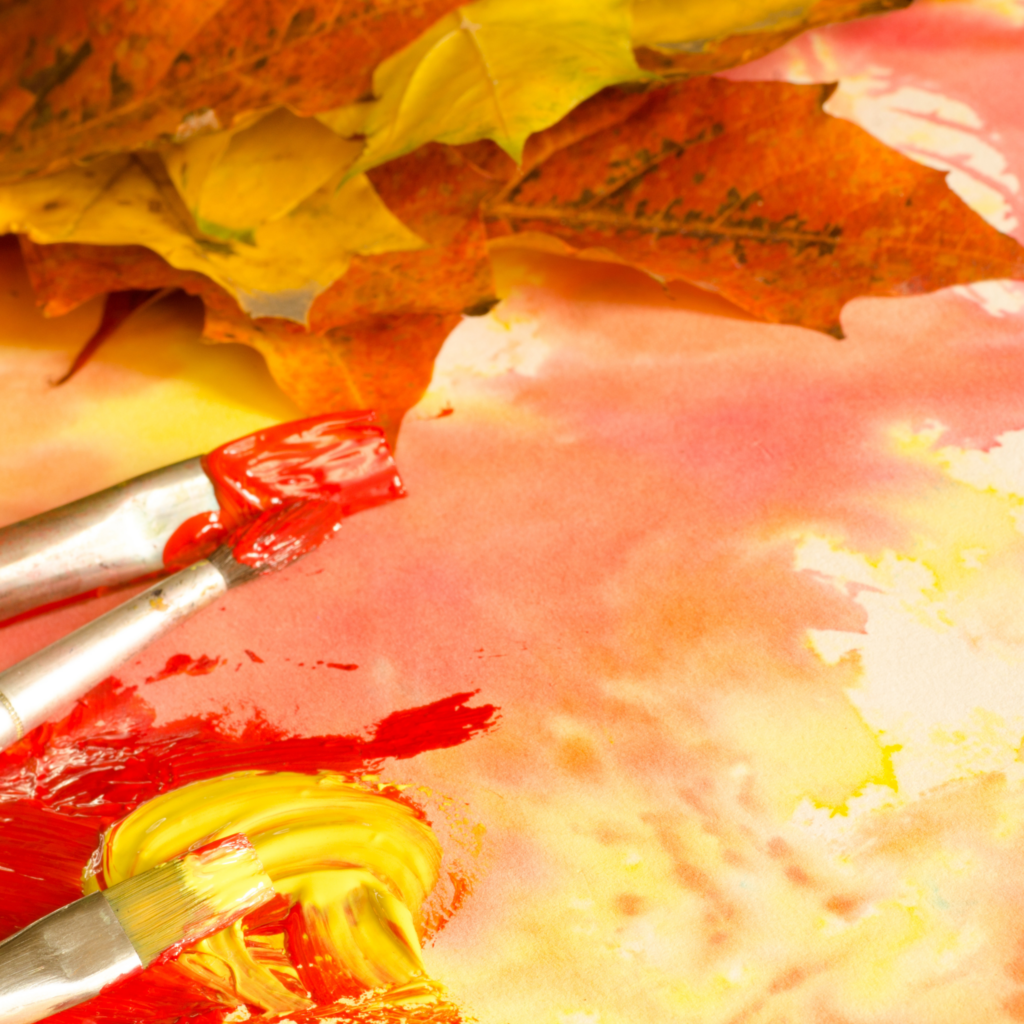 Trendy fall paint colors: Warm Neutrals
Neutrals may seem tedious, but the right neutral tones can significantly impact and add warmth and coziness to a room. This fall, some of the trendiest neutral paint colors lean toward rich, earthy shades like beige, tan, espresso, and sand. These muted tones look great on feature walls or as an all-over paint color. Dark wood furnishings and leather upholstery pair nicely with warmer neutrals. Adding creamy off-whites and soft greys into textiles and decor accentuates the colors beautifully. Here are a few great options to consider:
With subtle notes of pink and orange, this color brings a Southwestern vibe to any room. It reads as a soft neutral but has hints of terra cotta that give it more character than your average beige. Use it in an entryway or dining room.
A creamy neutral with a subtle hint of brown, this versatile color works in almost any room. It has enough depth to stand out but doesn't overpower. Use it on your living room or bedroom walls for an instant refresh.
Trendy fall paint colors: Benjamin Moore Balboa Mist
The perfect greige Balboa Mist is ideal if you like gray tones but want something slightly warmer. It's an excellent option for creating a soothing, spa-like vibe in a bathroom or bedroom.
Earthy Greens
Another way to capture the colors of autumn is with natural greens. Deep, earthy, nature-inspired greens are huge this fall. These colors remind us of forests, herbs, and lush landscapes. Unlike bright kelly greens, earthy greens have more complexity. They work beautifully in nearly any room when used creatively. Examples of this include:
Trendy fall paint colors: Sherwin-Williams Oceanside
This cerulean green has a mineral undertone that's ultra-soothing. Use it in a bedroom or office for a zen hideaway. It looks incredibly stunning paired with brass accents.
Behr's Golden Gate Green
Recalling the iconic bridge, this muted teal green is retro-modern. Use it on an accent wall in a dining area or paint a front door for incredible curb appeal. It pops beautifully against black and white.
Benjamin Moore Cromarty Green
A moody gray-green, this deeper hue entices and envelops you. It's perfect for creating a cozy library or music room. Pair with rich wood tones and leather furniture.
Mustard Yellows
Yellow is having a significant moment this autumn. But we're not talking about bright, lemon yellow. This fall, it's all about mustard. These spicy, mustard tones add flair and craftsman style to any space. Use them in moderation on accent walls or doors. Mustard yellow also pairs amazingly well with other fall trends like green, navy, or terracotta.
Trendy fall paint colors: Behr's Golden Field
This golden tone has a red undertone, making it extra spicy. It's ideal for an entryway or kitchen to add warmth and interest instantly. Try it on the lower half of the walls with crisp white above.
Sherwin-Williams Mustard Seed
As the name suggests, this shade is a pure, bold mustard. Use it to make a small powder room or reading nook to feel unique and cozy. Mustard yellow also pairs amazingly well with other fall trends like green, navy, or terracotta.
Benjamin Moore Saffron Silk
A pale version of mustard, this creamy tone is a little more subtle. Its natural look makes it versatile enough for any room, including bedrooms and living spaces.
Rich Terracottas
Terracotta is one of fall 2023's hottest colors. Its earthy red-orange tone reminds us of pumpkins, clay pots, and fallen leaves. Use these mood-boosting shades generously throughout your home. They pair perfectly with many other autumn colors like mustard yellow, sage green, and navy blue.
Trendy fall paint colors: Behr's Canyon Earth
This reddish adobe hue calls to mind the canyons and clay of the Southwest. Use it to create a cozy, inviting dining room or entryway.
Trendy fall paint colors: Sherwin-Williams Fireweed
A vibrant reddish pink, this color bursts with energy. It's perfect for adding flair to a basement lounge, home office, or eclectic bathroom.
Benjamin Moore Terra Cotta
This true terracotta tone has a versatile natural vibe. It can light up a room with flair or create a soothing sanctuary. Use it anywhere you want to infuse rich, earthy comfort.
There you have it – mood-boosting shades like these throughout your home. And the best part? Most of these colors can work year-round. You don't have to limit them to fall. Incorporate one or more of these trendy tones for an instant refresh that you'll enjoy all season long.
Revive Your Home With On-Trend Colors
Fall is the perfect time to give your home a new look with trendy colors. The Link Solutions Painting Company team can help you pick the ideal tones and execute a flawless paint job. Reach out today to get a free estimate! Our experienced house painters will work with you until your home has the warm, inviting look you've dreamed of this fall. Don't wait to get the colors of the season onto your walls. Contact Link Solutions Painting Company and brighten your home with a custom paint job this autumn!