Update the exterior of your home: Summer is officially here, and it's time for you to embark on the exciting journey of revamping your home exterior with the transformative power of paint. Whether you're looking to enhance your curb appeal, breathe new life into worn-out surfaces, or want a fresh and inviting look, painting your home's exterior is a fantastic way to achieve stunning results. Repainting your home exterior during the summer comes with many benefits that can truly transform your property. If you're weighing up whether or not you should leap and revamp your home's exterior, let's help you tip the scales.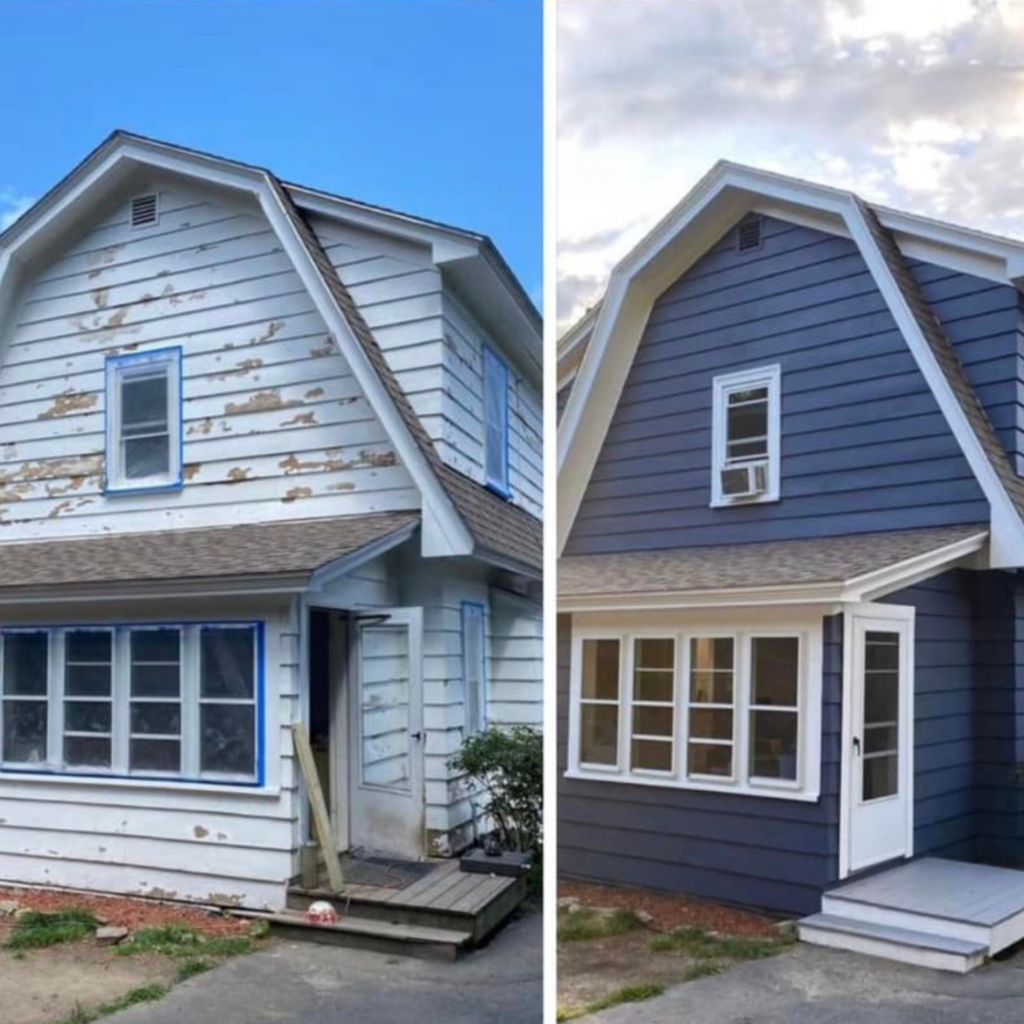 The Perfect Weather
Summer is one of the best times to paint your home's exterior because the weather conditions play ball with you. In other words, the weather is likely to be warm and predictable. With longer days, higher temperatures, and lower rain chances, you'll have the optimal environment for your paint to dry and cure properly. The warm weather helps the paint adhere better to the surfaces, resulting in a smoother, more durable finish. Plus, you won't have to wait very long before you can touch your walls, and this is a lesser-known saving grace because, let's face it, you never realize how much you feel and lean on your walls until you're not allowed to because of wet paint!
Update the exterior of your home: Amping Up Your Curb Appeal
This will up the ante of your summer barbeques and give your home a bit of curb appeal, making coming home feel all the more inviting. It's amazing how paint instantly revitalizes the exterior, making it more visually appealing. Whether you opt for a subtle color change or a bold transformation, repainting your home can significantly increase its aesthetic appeal and leave a lasting impression on visitors and passersby. You'll feel like you're coming home to a brand-new building.
Adding Your Personal Touch
This relates to the last point, but repainting your home exterior will allow you to express your style and update the look of your property. Mostly, we accept the color of our home exterior when we move in. You might have repainted your home exterior before but used the same paint color! Whether you prefer a classic, modern, or vibrant color palette, you can choose a paint scheme that reflects your taste and complements the architectural features of your home. Get creative and be daring. Sometimes, changing up your house is that initial step out of your comfort zone that you need to make more daring choices in other areas of your life. Plus, giving your home your signature style will allow you to create a cohesive and harmonious look that reflects your personality and makes a statement in your neighborhood.
Update the exterior of your home: Refreshed Look
Over time, exterior surfaces can become dull, weathered, and worn. A fresh coat of paint breathes new life into your home, instantly giving it a refreshed and renewed appearance. It covers imperfections, fills cracks, and smooths out blemishes, resulting in a more polished and well-maintained look. You might have been thinking about selling your home before a fresh coat of paint made you realize there weren't many imperfections to contend with. Paint truly is transformative.
Update the exterior of your home: Elevating Your Property Value
Speaking of selling your home, did you know that repainting your home's exterior is a cost-effective way to boost its market value? Potential buyers are often attracted to well-maintained properties with attractive exteriors. A professionally painted home can create a positive first impression, making it more desirable and potentially commanding a higher resale price. Not only this, but your property is also less likely to sit on the market as long as those that do not have well-maintained exteriors.
Protection Against the Summer Sun
Finally, we have the protection factor. The summer season exposes your home to various weather elements, such as sunlight, heat, humidity, and rain. A fresh coat of paint protects against these elements, shielding your home's exterior surfaces from damage, moisture, and fading caused by UV rays. It helps prevent rot, decay, and other forms of deterioration, ultimately prolonging the lifespan of your home's exterior.
Summary
Repainting your home exterior during the summer enhances its visual appeal and offers protection, value, and a chance to infuse your style. So, seize the opportunity to embark on this transformative journey and create a stunning exterior you can enjoy for years.
Need to refresh your residential, commercial, or investment property? Get in touch with us today for a custom quote! Look at our article on the best paint options for your kitchen.
Looks us up on Google to see our reviews.