Will painting increase the value of my home? As a homeowner, you're always looking for ways to improve your home, so it's more comfortable for your family. Of course, you're also interested in increasing its value, even if you don't plan on selling. There are many ways to improve the value and appearance of your home, but painting is one of the easiest and least expensive. Plus, it provides a very high return on investment compared to other home improvement projects.
Reasons to Consider Painting Your Home
A fresh coat of paint on the exterior can instantly improve your home's curb appeal. New paint on the interior can make it feel fresh and clean. But, you may wonder how much your home's value can increase or if tackling a paint job is worth the time, money, and effort. The truth is, painting your home is an excellent investment for the following reasons:
Higher Sales Potential
According to real estate professionals, fresh paint immediately impacts potential buyers' perception. New paint can increase the value in a buyer's eyes by thousands of dollars. On the other hand, a home that hasn't been painted will be deemed less valuable and less appealing. It's important to note that even if you have no interest in selling soon, it builds home equity.
Will painting increase the value of my home? High Return on Investment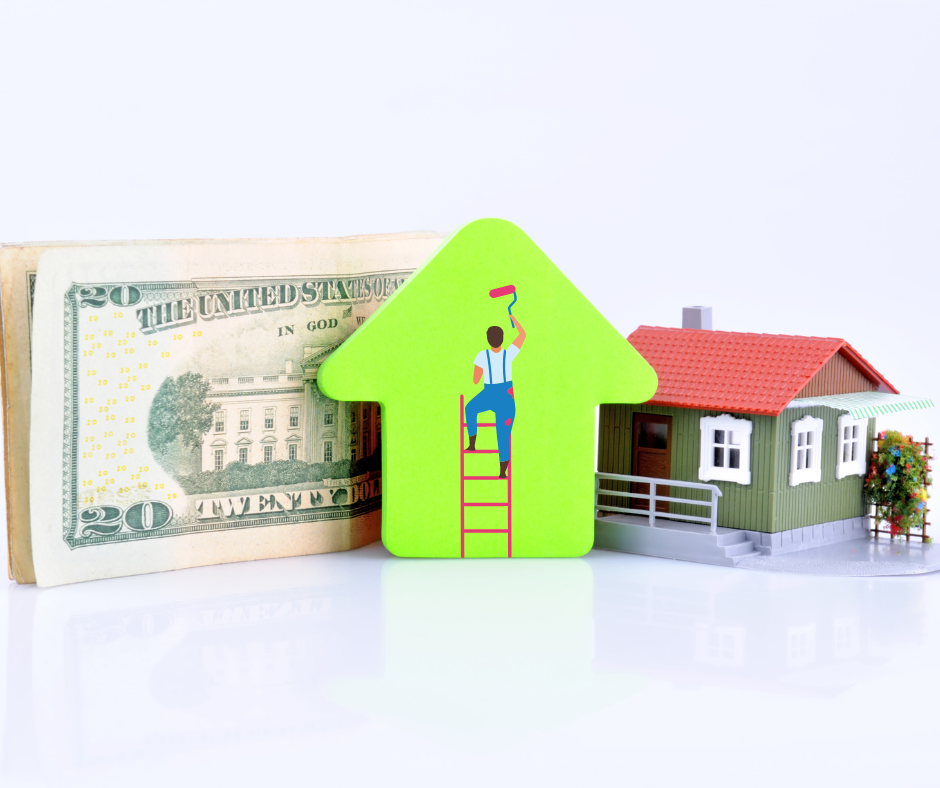 Whenever you invest in a home improvement project, you want to make sure it's a financially sound decision now and in the future. Both interior and exterior home painting offers a substantial return on investment for homeowners. You can see as much as 100% ROI by painting the interior and up to 55% ROI for exterior house painting. That said, painting is one of the least expensive home improvement projects you can take on.
Will painting increase the value of my home? Improves Energy Efficiency
Is your home drafty? If it's hard to regulate the temperature, you may consider hiring a professional painter. You may not realize this, but a fresh coat of paint on your home's exterior can help seal up cracks that allow air to flow in and out. Likewise, paint can help eliminate drafts around windows and door jams. It can significantly impact your utility usage, equating to more money in your pocket and a higher ROI.
Will painting increase the value of my home? Instant Curb Appeal Boost
First impressions are everything, but what does your home's paint say? Worn, cracked, peeling, and faded paint makes your house look neglected and gives the impression that you don't care. Proper preparations and a fresh coat of paint applied by a professional painter will instantly boost your home's curb appeal and make your home stand out in the neighborhood.
Will painting increase the value of my home? Painting Is Faster Than Other Projects
Another reason painting is a good investment is that it takes much less time, which means less money, than other home improvement projects. A good painter can accomplish interior painting of the average 2,500-square-foot home in a week or so. Your home's exterior could be painted in 3 or 4 days. Plus, you'll still be able to use your home during the process Remodeling, on the other hand, is a different story.
Express Your Personality
Customizing your home's paint colors to suit your taste and personality may not yield a high return if you decide to sell. But, if you have no intention of selling, do what you want to, and you'll never be disappointed. Remember that it's your home, and you and your family will find more comfort and value in it if it suits you better.
How Can I Ensure a High ROI When Painting My Home?
Regarding house painting, it's best to rely on a professional house painter with experience in your area. Many factors go into a good paint job, and you need a painter that won't skip steps or skimp on quality. You can rely on Link Solutions Painting for all your house painting needs in Natick, MA, and the surrounding areas. We are industry-leading professionals with the experience and skills to properly paint your home's interior or exterior.
Get a Free House Painting Estimate
Spring is a great time to work on increasing your home's value with a fresh coat of paint. Contact us, and we'll happily send someone to look at your project. Then, we'll write you a free estimate for your home's exterior, a room or two, or your entire home.
Check out our latest reviews on Google.
See our latest project posts on Facebook.