Commercial Paint Your Business to Success: Companies carry out commercial painting worldwide, but how much do you know about it? Read on to educate yourself on everything you need to know about commercial painting, including some handy top tips for approaching this skill.
What is commercial painting?
As you might have guessed, commercial painting refers to painting commercial spaces. These areas can include anything from offices to restaurants to retail stores to hospitals, and jobs are usually carried out on a large scale.
While industrial painting refers to operating with long-lasting and durable paint coats within manufacturing environments, commercial painting focuses more on visual appeal.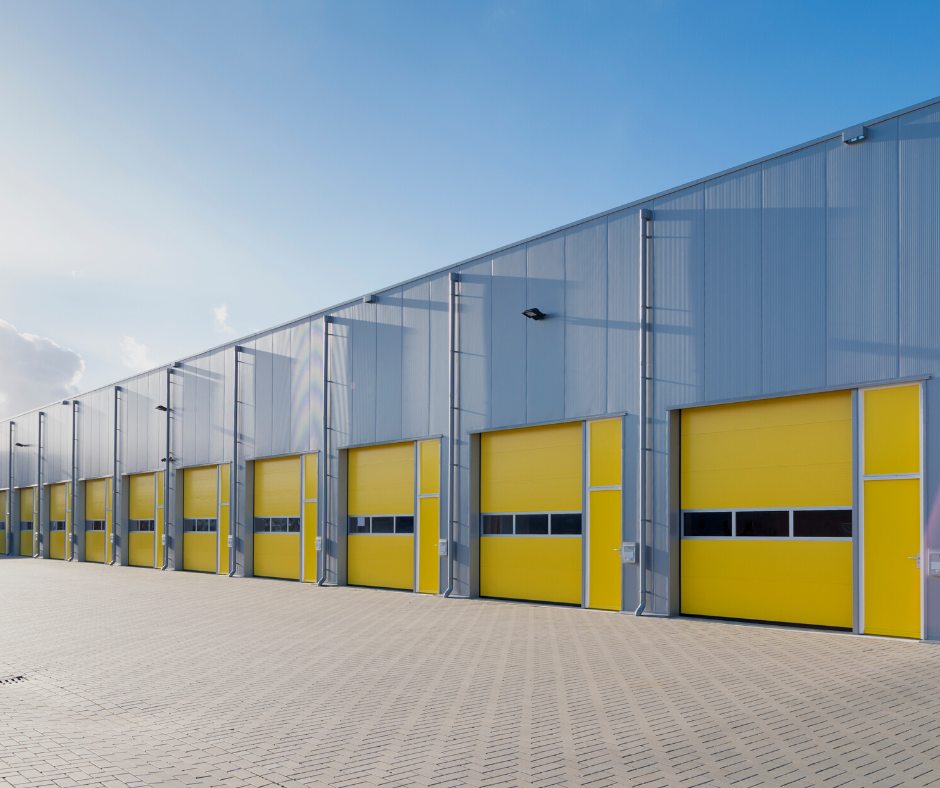 Commercial Paint Your Business to Success: What are the benefits of commercial painting?
Now that you know more about commercial painting, it might be worth establishing its advantages. Check out the most prominent ones below.
Commercial painting can improve visuals.
This one comes as no surprise. Commercial painting can enhance the aesthetics of a building, whether this is the interior or exterior. This aspect is particularly crucial for businesses wanting to appeal to customers walking past. For example, you could choose bright captions that stand out, brand colors that preserve your company's uniformity, or attractive features such as lights that draw people to your shopfront.
Commercial painting can boost your property value.
It would help if you didn't underestimate the power of painting when it comes to boosting the value of your property. Indeed, this type of painting intends to enhance traffic surrounding your business and encourage potential partners to consider your company more carefully. Therefore, an aesthetically pleasing construction with a lot of traffic could result in further growth and better value.
Commercial painting can increase the drive of consumers.
One of the most significant advantages of commercial painting is that its visual attraction may capture your customers' interests and encourage them to invest in your business' services. Therefore, this is only good news since more customers result in more money! On the other hand, a poorly maintained shop may drive away potential profit.
Does your business need a professional commercial painting company?
How should I approach commercial painting?
It would help to remember several things when taking on commercial painting. Below, we've compiled a list of the integral points you should consider with this job.
As such a large job, you may consider hiring a professional team to tackle this task. Experienced and skilled professionals will know how to do the job properly. They provide the most aesthetically pleasing results in the long run. Commercial painting is an investment that can boost your business in the long term. That means you should not cut your costs on this.
When approaching a commercial painting job, you must first decide what paint you'll apply to your walls. Most individuals agree that high-quality latex paint is the best option for this job. While it isn't as durable as oil-based paints, latex dries quickly, enabling you to open your business quicker!
You can take on many tips and tricks when choosing a color for your walls. For one, you could analyze your building's location style. Every street is styled differently with unique constructions, meaning you should pay attention to the surrounding area to stop your business from standing out for the wrong reasons. Furthermore, you could consider what your customers want to feel when seeing your brand's building. You should use particular colors to your advantage to speak to your audience's feelings and create a desirable atmosphere. Alternatively, simply opting you're your brand colors could be a fantastic way to keep all your business designs consistent across branches.
Applying the finishing touches
Once the paint is applied, you may want to instruct your team to analyze the walls to weed out any bumps or dents. You can cover any flaws with just a putter knife and plaster, enabling you to create smooth, even surfaces, making it easy to apply new paint coats. Once you're confident that your walls are even, it may be worth using a protective paint coat and primer to finish the job properly!
Commercial Paint Your Business to Success: Conclusion
Hopefully, this article has made you more confident about commercial painting and how you should approach your next painting job. Commercial painting can be hard to master, but getting the right visual appeal can reap benefits for your business in the long term.