As a homeowner, you strive to do all the necessary repairs around your home, but you  find yourself asking, "How much do Painters Charge?" 
The fear of not knowing the price makes you put off your home painting project for too long. Price is a big consideration in all home investments. Here at Link Solutions Painting company, we want to make price a comfortable talking point and a conversation starter rather than a conversation killer.
Price of painting services in Massachusetts
Provided are estimated average costs to have a professional paint the exterior and the interior of a home, including labor and materials,
| | |
| --- | --- |
| Exterior painting cost | Interior painting cost |
| 500 square feet: $1,000-$1,500 | 500 square feet: $750-$1,500 |
| 1-story 1,000 square feet: $1,000-$3,000 | 1,000 square feet: $1,500-$3,000 |
| 2-story 2,500 square feet: $3,000-$5,000 | 2,500 square feet: $3,750-$7,500 |
| 3-4-story 4,000 square feet: $4,000-$7,000 | 4,000 square feet: $6,000-$12,000 |
What is factored into the cost of painting a house?
The factors that determine the cost of painting your home are the material that you are using, the accessibility of your home, and the area that you are covering. The best way to explain them is to place them into two categories; labor, materials, and insurance.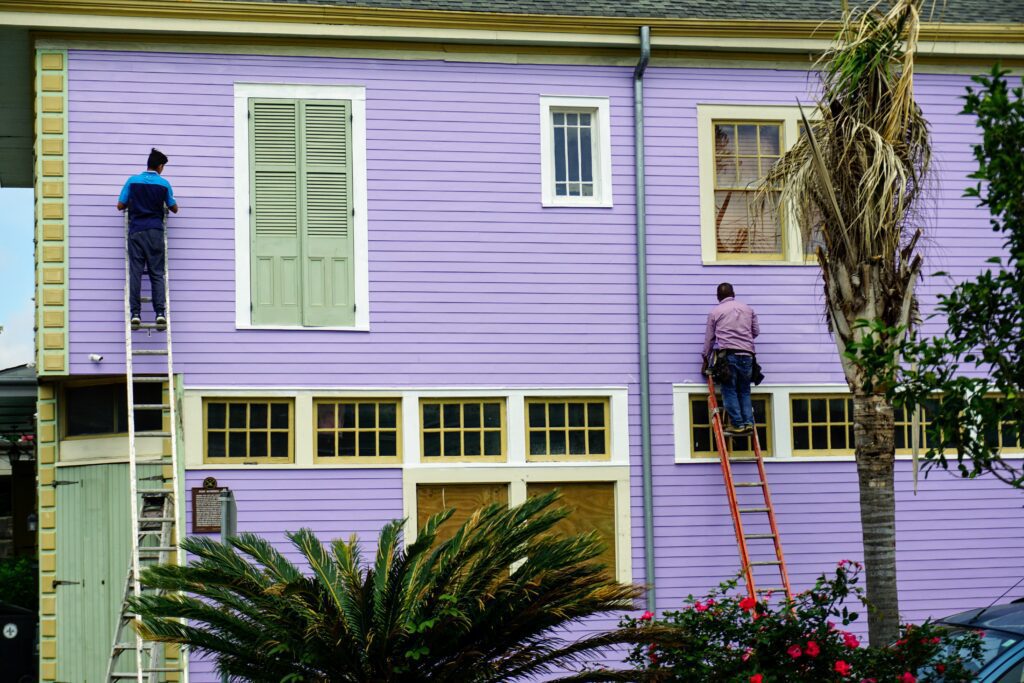 Painters charge on Labor costs
Labor is undoubtedly the biggest factor when estimating the cost of your home painting. Painters will spend many hours preparing your home by masking up and protecting the furniture and literally everything that is not being painted within your home. This can take a full day of work, sometimes even a few days, including multiple crew members. 
After everything is protected, the painters will begin to get the surfaces ready to be painted. The best paint is one that is applied on the right prepped surface. Getting the wall ready by cleaning, patching, sanding, and caulking is essential to the final look. It's without a doubt that the cheaper painter around the neighborhood is likely skipping that step completely and going right into the paint. 
You are probably saying, "paint is cheap," and yes, that is true; paint is not ridiculously expensive to buy. Anyone can have access to high-quality paints for just a few hundred dollars. However, most homeowners don't have access to highly skilled painters. Painters that make a wall so flawless you can even tell that there was a brush on it. This is what you are paying and investing in. Have you ever painted a room? How did it look? Could you identify the imperfections? I bet you, you could. But with a professionally painted room, you will never be able to pick up on any imperfections. You will only be able to rave about how beautiful the room and paint look.
Painters charge for paint and materials
Although not the biggest factor when talking about the price, paint, and materials are the second biggest factor in the cost of painting your home, paint can be as cheap as $20 per gallon to $70+ dollars per gallon. The price will depend on the sheen and the grade of paint chosen. There are so many paints available nowadays, and some with special features. It's important to discuss with your painter what you would benefit the most from. For example, there is mold-resistant paint, paints that suppress smells, and paints that need fewer coats and are easier to maintain.
Here at Link Solutions, we like to recommend paints that we know and trust. When we recommend a paint to a client, we like to spend a great deal of time testing and using the product to ensure that it indeed delivers on its promises. Our recommended paints are Sherwin Williams and Benjamin Moore, as we feel both these companies have great quality paints.
Other materials that are factored into the proposal are things like tarps, tape, brushes, rollers, and equipment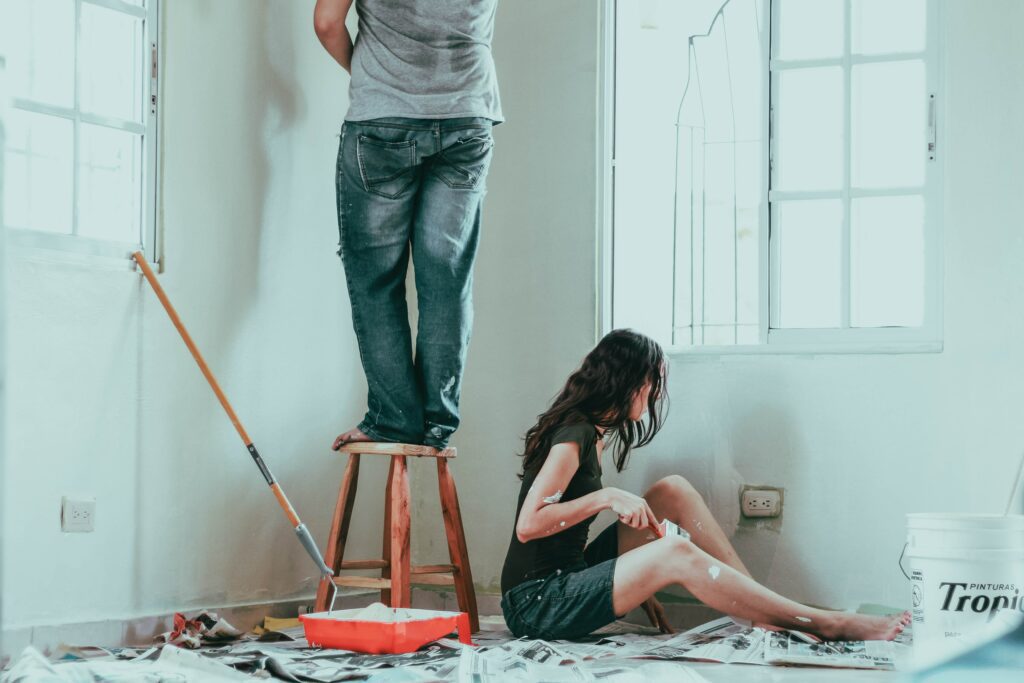 Painters charge on Insurance
an overlooked item in the proposal and an item that may make some painting companies seem expensive to a homeowner. Insurance and how you care for your people and the client say a lot about a company's integrity and commitment to growth. We would rather see you making a deal with a company that will likely be here tomorrow. What's the best paint job? The one that is painted correctly, and the one whose painter you can get an answer from should you have one.
Need painting services? We are here for you. Check out our Free Estimate Form.
Check out our recent projects on Facebook