What are the most popular paint colors right now? If we had a penny for every time we get asked this question, we would be mega-rich. Everyone wants to know what paint is used by others before they pick what to paint their home's interior spaces. We don't blame you; deciding what color you will look at each day when you sit and have your morning coffee is tough.
Do you go with classic white? Or do you use color to transform a space? We are painters, so we use color to transform a space daily and would make a fascinating argument to encourage others to do the same. Every year color choices change, just like furniture and interior styles change. However, before we discuss our top pick for colors, it's important to note that Classic White is still King and Queen. Everyone will always opt for classic white when waiting to keep a space original and timeless.
Let's dive into color
Now for those that like to have fun (like us), let's dive into color. The best thing about paint is accent walls. An accent wall is that one wall that becomes the central focus just because of color. Accent walls can be anything from a dreamy pink to a moody black and calming blues. It's no surprise to us painters that the color of the year was Benjamin Moore's October Mist. A soft sage color that gives warmth to any space. We met with many designers to develop the best color choices for 2022 based on homeowner and designer trends.
Most popular paint colors: Periwinkle Blue
When lavender meets blue, this color is so fresh it's no wonder we saw it not only on walls but also on clothes this year. A fan favorite is a Pantone color Periwinkle Blue. New, clean, and a color that compliments many palettes.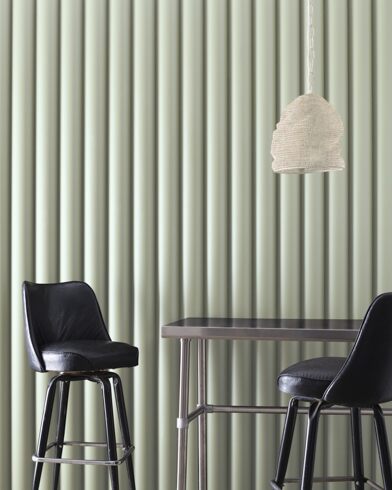 Benjamin Moore's October Mist.
Color of the year winner and a painter favorite. This color is soft and gives a botanical feel to any room. A top choice amongst many people for their living rooms, especially after a Pandemic world when many seek tranquility and self-care inside their homes. Let's say we are all for self-care, making spaces that feel good, and keeping our minds clear.
Sherwin Williams Evergreen Fog
This color is almost identical to the October mist but made from Sherwin Williams. They did their best to win color of the year, but their friends at Benjamin Moore eventually took the crown. This color screams modern and sophisticated and pairs well with nude interiors and brown wood trim colors. What we love about this color is the current and old world feels all within one painting.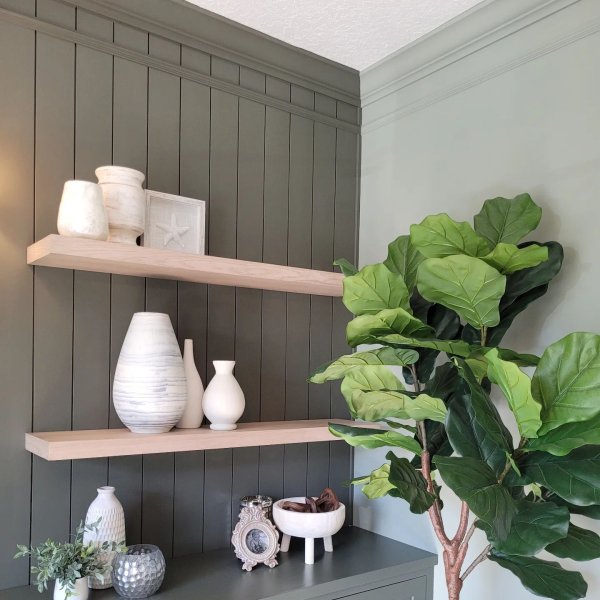 Most popular paint colors: Benjamin Moore Raccoon Fur
I bet the name alone has you guessing whether this color is gray or something in between. This color we would not recommend this for walls but rather for cabinets. The paint has lovely undertones, from blue to lighter grays, based on the light that hits. This is a crowd favorite for setting the tone for any space.
Pratt and Lambert's Feather Gray
This is a favorite for neutral paint that matches any interior style. Our favorite place to install this shade is the nursery or any bedroom. It adds such peacefulness to any room.
Farrow and Ball's Drop Cloth
This color is great for any kitchen space, whether a kitchen or a kitchen cabinet. We like to use it on both. A home with drop cloth looks for depth beyond the traditional neutral colors. Think Tuscany and pair this with some great copper details for a timeless look.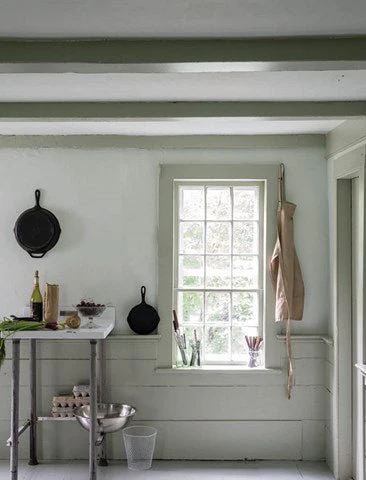 Most popular paint colors: Benjamin Moore Light gray
If a home has white walls, this is an easy upgrade when it's time to paint. It will still give you that white look while adding a crisp, beautiful look that will make a room feel larger than it is. We see a lot of these light gray colors from Benjamin Moore, not only used in homes but also in hotel lobbies. Another favorite from Benjamin Moore would be their Distant Gray.
Farrow and Ball Faded Terracotta
The spice to any home. This is a great color choice for those homes near a drier climate. Think California, Nevada, and Tennessee vibes. This color gives the desert vibes while adding spine to any interior. We love this color because you can add creams and leather to give it depth with a chocolate palette.
Wonder what the best exterior paint is? Well, we got you covered here!