Paint colors that brighten up a room: Hey there, have you ever walked into a room and felt like it was just too dull and lifeless? Maybe you've tried adding decorations or rearranging the furniture, but it still feels missing. Well, have you considered changing the paint color? Of course, it might seem like a small detail, but the right paint color can make all the difference in brightening a room and giving it a fresh look.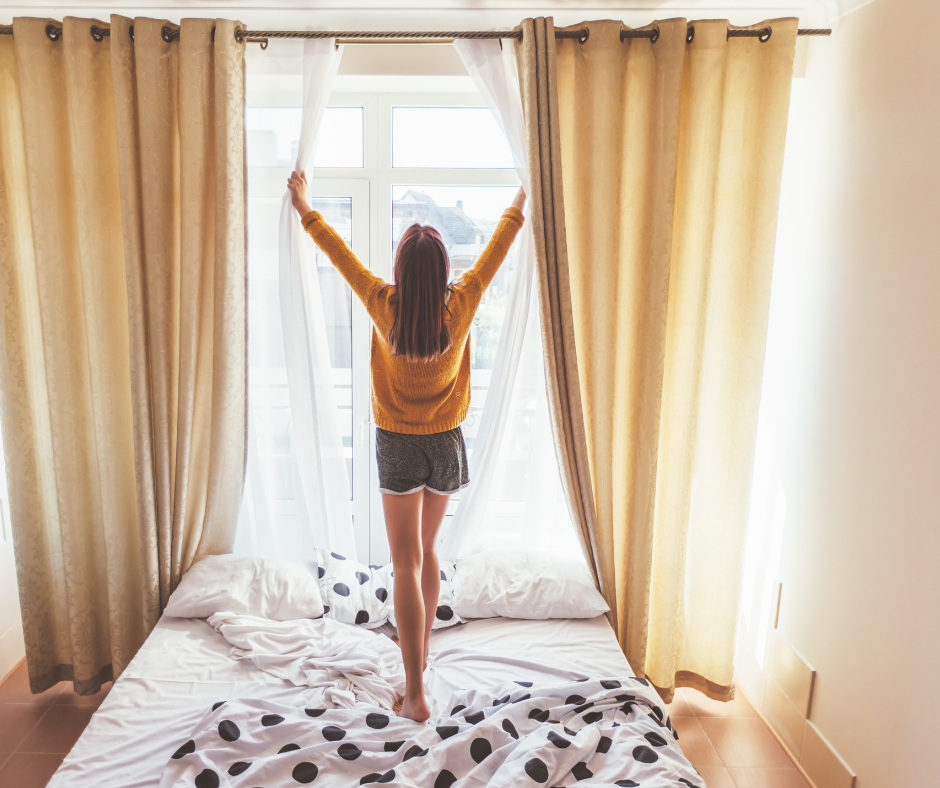 Think about it like adding a splash of color to a blank canvas. Just like an artist carefully chooses colors to create a certain mood or feeling in their painting, you can select the perfect paint color to create a certain ambiance in your room. But with so many paint colors, it can be overwhelming to know where to start. That's why we've put together this blog post to help you find the perfect paint colors to brighten up any room in your home. So let's get started!
Paint colors that brighten up a room: Understanding the basics of color
Now that we've established the importance of paint color, let's dive into the basics of color itself. Don't worry; you don't need to be an artist or designer to understand this!
Color wheel
This circular chart organizes colors into primary, secondary, and tertiary categories. For clarity, the primary colors are red, blue, and yellow – they can't be created by mixing other colors. Secondary colors are green, orange, and purple – created by combining two primary colors. Lastly, tertiary colors are created by mixing primary and secondary colors.
Color temperature.
This aspect of color basics is not just a measure of how hot or cold a color looks but also about the emotional response it evokes. For example, warm colors like red, orange, and yellow create a sense of energy and excitement. In another case, cool colors like blue, green, and purple create a calming and relaxing atmosphere.
Color saturation
Finally, we have color saturation. High saturation colors are bright and bold, while low saturation colors are muted and subtle. Think of it like the volume on your TV – high saturation colors are like turning up the volume, while low saturation colors are like turning it down.
Understanding these basics will help you make more informed decisions when choosing paint colors for your space. So, keep these in mind as we move onto the top paint colors to brighten a room!
Top paint colors to brighten a room
Let's discuss the exciting part – the top paint colors to brighten a room!
Classic white
First on the list is classic white. It's timeless, versatile, and perfect for creating a bright and airy feel in any room. Plus, it pairs well with any decor style, from modern to farmhouse.
Pastels
If you're looking for something a little more colorful, pastels are a great option. Soft hues like mint green, powder blue, and blush pink reflect light and create a serene ambiance. It's like having a subtle pop of color without it being too overwhelming.
Paint colors that brighten up a room: Light and bright shades
Light and bright shades of blue and green are perfect for those who want to add a bit more personality to their space. For instance, blue is calming and refreshing, while green adds a natural touch that promotes relaxation.
Sunny yellow
Consider a sunny yellow if you want to bring a bit of sunshine into your space. It's cheerful and warm and a great way to brighten up a dark room. It's like having a ray of sunshine inside your home!
Soft pink
Soft pink adds a touch of warmth and femininity to any space. Plus, it's a great way to create a cozy and inviting atmosphere.
These top paint colors are perfect for brightening any room in your home. So, feel free to experiment with different shades and combinations to find the perfect color for you.
However, you can contact us here if you still need help with the above colors.
Paint colors that brighten up a room: How to choose the right paint color
Now that we've gone through the top paint colors to brighten a room let's talk about choosing the right one for your space.
Consider the natural light in the room.
Natural light can have a significant impact on the way a paint color looks in a room. For the most part, a space that receives a lot of natural light will make colors appear brighter and more vibrant. However, a room with little natural light may make colors appear darker and duller.
Take into account the room's function.
The room's function should also play a role in choosing the right paint color. For example, select a color that promotes relaxation and calmness if you're painting a bedroom. On the other hand, a home office may benefit from a color that increases productivity and creativity.
Paint colors that brighten up a room: Think about the existing décor and furniture in the room.
In truth, you don't want your new paint color to clash with your existing furniture and decor. So, consider the colors and styles of your furniture, curtains, and accessories when choosing a paint color.
Test paint colors before committing to a final choice.
Always test paint colors before committing to a final choice. Buy sample sizes of a few colors you're considering and paint small sections of the wall to see how they look in different lighting throughout the day. This will help you make an informed decision and avoid regrets later on.
By considering these factors, you can choose the perfect paint color to brighten up any room in your home.
Searching for a Reliable Painter Near You to Handle Your Next Painting Project? Link Solutions Is Here to Help!
While preparing your room for painting can be a rewarding DIY project, bringing in a professional for help may be necessary. So, If you feel overwhelmed with choosing the right color to brighten up your space, don't hesitate to contact a professional painting contractor to assist you.
Remember, your home is your sanctuary, and your chosen colors should reflect your style and create a space that brings you joy and comfort.
So, Contact us today to get started and enjoy a stress-free, professional-level paint job for your home.
Want to see our work? Check out our Facebook page for more!
Check out our Google page to see our reviews.