The 6 color rules to follow when painting your home.
So you have to paint, but there are 1000 plus color options to choose from; how to select the best paint colors? Do you go through each color until you see the one you love? Or do you see what's trending and get inspired?
If you took the time to answer these questions, great. If you were left wondering; I don't know what's better to do, you are not alone. You and so many like you have a hard time deciding which color will work best. Some people make it their mission to see as many color shades as possible before selecting their final choice. While others search for recent trends or color of the year winners.
Believe it or not, even us painters find it difficult to guide a client on the right paint.
However, our life has gotten easier when it comes to color selection because of our 7 rules to follow when selecting a color.
Without further ado, here are our 6 steps on how to select paint colors;
Step 1 on how to select the best paint colors: Don't make a decision to quickly;
Take your time. Go through all the colors, pick your favorites. Bring your favorite color swatches home and spend some time seeing the color in your space. You want to give proper time to this process to avoid any future repaints. Color changes with light so make sure you are seeing the color throughout the day in different lighting. Another pro tip is to paint a few strips of multiple colors on the wall, sit with them for a bit, and then decide which one you really love.
Step 2: Consider the Furniture and Décor
Don't decide the paint color in an empty room. Try, at the very least to visualize the space and what will be placed inside there. You want the paint to complement the interior design and most importantly you want it to be subtle. Also keep in mind wall art and paintings. You want to ensure the color works well with the paintings. Having the wrong paint color on a wall can make painting appear to be too much and create a space that can appear to be crowded.
Step 3 on how to select the best paint colors: Place samples next to each other
You can't really see a color and how much you like it, if you have a similar color right next to it. The best thing to do is to spread out samples and allow them to be seen one at a time. We prefer letting the samples be on different walls throughout the house. We find that seeing the color samples too closely together, makes the human eye not see the differences and they all begin to look the same. Example: when you see 10 shades of gray one after the other, they all begin to just be gray. Spread them out, see a few at a time, and allow yourself to see and recognize the differences.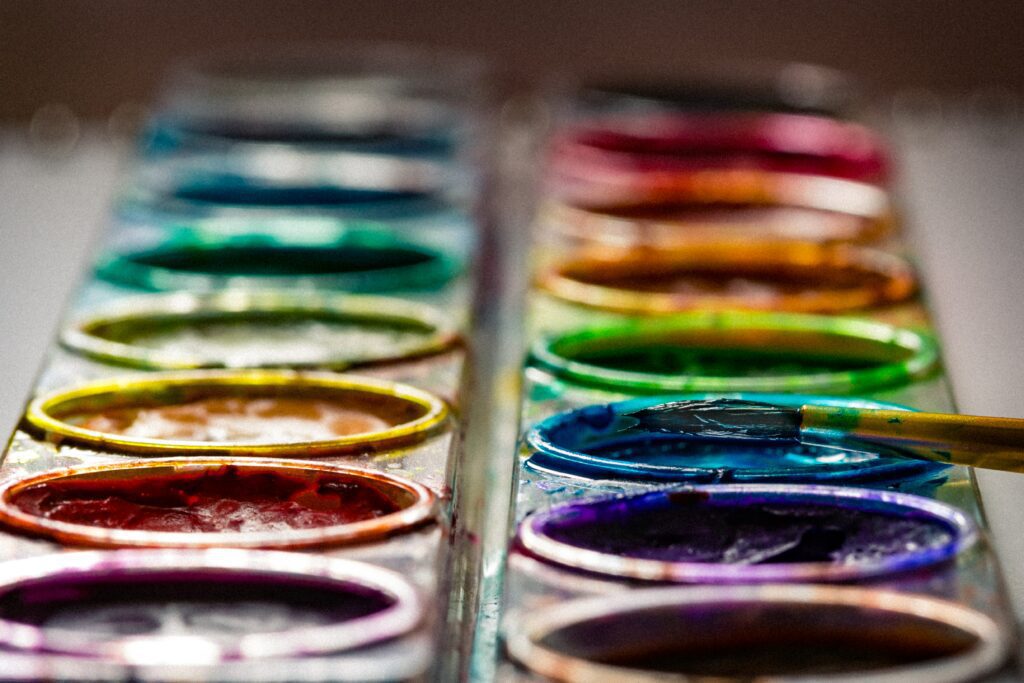 Step 4: Consider the Undertone
The undertone, did you know that every color of paint has an undertone? Some white colors have an undertone of gray, while others have an undertone of blue. The eye picks up the "hint of color" which is called the undertone. The undertone of the color can oftentimes tie into the interior design of the space or the interior trim of the home. Our absolute favorite thing about undertones is that they can make a space either warm or cool depending on the color used. A white color with an undertone of yellow will give warmth to a space and is a good combination for furniture that have nude or brown accents, whereas a white color with gray undertones will be a good choice for more white, or gray style furniture with a lot of metal and brass finishes.
Step 5 on how to select the best paint colors: Don't be afraid of BOLD
We see a lot of people just want to paint the whole home white or light gray. We have noticed that a lot of homeowners are, shall we say, afraid of color? Color can make a space have character. Don't be afraid to add an accent color, or paint walls a beautiful shade rather than white. For example, one time a client had a big space with a lot of white trim throughout the walls, and we decided to do a dramatic midnight blue ceiling. The space completely transformed to modern and chic, while still having the classy white trim feel to it.
Step 6: Don't do to many colors
Once you have selected your colors, make sure you keep the theme going throughout the house. A house that has a theme is our favorite. Having too many colors can make the house feel too much, especially as you travel from one room to the other. You want the feel to be cohesive from the kitchen to living rooms and dining rooms. Our pro tip would be to select 4-5 colors and work with only those colors throughout the house.
Ever wondered what is the best exterior paint? We got you covered.